Fitbit CEO confirms plans for a smartwatch that does both style and fitness tracking
1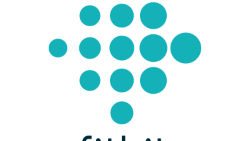 With both Pebble and Vector in its stable, Fitbit making a bona-fide smartwatch is not a question of "if", but "when". Just in case there was any doubt, CEO James Park revealed that the company, known for its fitness trackers, intends to
"expand into the smartwatch category"
and grab a slice of the
"$10 billion global smartwatch market."
Most of that money goes to Apple, though, so Fitbit will face the intense challenge of creating and marketing a smartwatch that holds up to the Apple Watch. Obviously, Pebble and Vector's expertise will be quite welcome here.
Nevertheless, James Park is confident that Fitbit can deliver a "stylish, well designed device" that offers both "general purpose functionality" and "focus on health and fitness." The ability to run standalone apps sounds like a sure bet as well, considering Fitbit's plans to launch an app store this year.
Fitbit has been through some trying times as of recent. A sales slowdown in the fourth quarter of 2016 made its revenue fall short of shareholder expectations, and the company laid off 110 employees.
With a strong brand and lots of know-how in smartwatch and fitness tracker making, Fitbit has potential to deliver a compelling smartwatch. But convincing people they should buy one is still a tricky challenge.
ALSO READ