Fitbit to build an app store stuffed with third party apps; is a smartwatch incoming?
2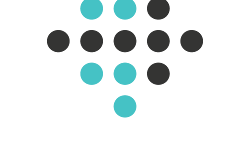 Is Fitbit about to make its own smartwatch? The company's CEO, James Park, says that he wants to build an app store ASAP. That would seem to be a big clue that Park has a Fitbit built-smartwatch in mind. If you're not familiar with the brand, the company builds activity trackers that monitor your workouts, sleep, heart rate and more.
The company already produces a product very similar to a genuine smart watch called the Fitbit Blaze. And while the Blaze has many of the features you'd find on a smartwatch including the ability to change the face, and receive call, text and calendar notifications, the Blaze does not work with third party apps. Priced at $199.95, the Blaze is considered by Fitbit to be a smart fitness watch that tracks heart rates, sleep and all-day activity. It will even remind you to move. But it is not considered a smartwatch.
Fitbit's recent purchase of Pebble
included the 14,000 third party apps in Pebble's app store, so when it comes to building it's own, Fitbit already has a good start. Over five years, Pebble had already ironed out some the more typical problems that app store startups face. The problem is that the software used on Fitbit's products won't work with a smartwatch app store like the kind Park is talking about creating, stuffed with third party apps. The executive says that employers and health care companies that use Fitbit's wearables to promote wellness among employees, have been asking for a device that can install certain fitness and health related apps.
Considering the comment from the CEO and the fact that Fitbit now owns Pebble's assets, it would make sense to expect Fitbit to produce it's own real honest-to-goodness smartwatch in the near future.
"There are so many different applications [our partners] want to write, from fitness-related ones to pill reminder applications. And we don't have the support in place for that right now, or any software infrastructure on our devices to run those apps."-James Park, CEO, Fitbit
source:
TheVerge