First Moto G4 and Moto G4 Plus camera samples appear, look yummy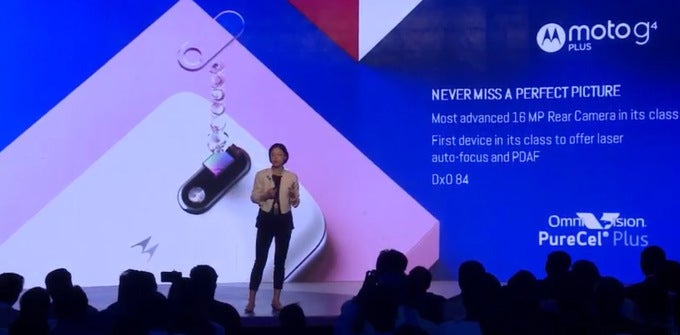 We're not really sure what flavors these macaroons below are, and we don't think it really matters. What's a lot more interesting is that the photo has been taken with a
Moto G4 Plus
– one of the two new Moto G handsets announced an hour ago. And it's not the only photo sample we have to share. PhotoTalkIndia has a whole set of
Moto G4
and Moto G4 Plus photos posted on its Twitter page.
While it is too early to draw any conclusions regarding the performance of the Moto G4 and Moto G4 Plus as cameras, we'd say that the results look promising. Mind you, these are indoor photos coming out of phones costing about $200. They're not ideal, but they look pretty decent for something shot with a budget-friendly phone. Also, those treats look de-e-e-licious!
Scheduled to land in Amazon India tonight, the Motorola Moto G4 Plus sports a 16MP main camera. The sensor, provided by OmniVision, uses
1.3
-micron pixels and f2.0 optics to capture light better, while advanced technologies like Deep Trench Isolation reduce crosstalk and digital noise. To take full advantage of the snapper, one has the option to control image settings manually via the camera app the phone comes loaded with.
FEATURED VIDEO
As for the Moto G4, its camera got much less attention during the Moto event, although it seems to be able to capture okay images as well. The sensor used has 13MP of resolution and f2.2 lens. Still, if you find camera performance important, the Moto G4 Plus is definitely looking like the better pick.