Motorola Moto G4 Plus is announced: performance on a budget
33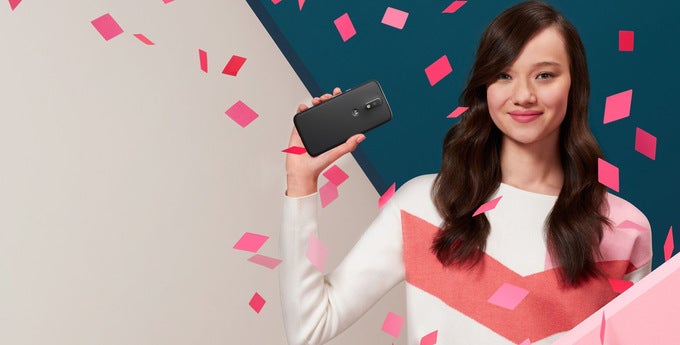 ALSO READ
The first Motorola Moto G wasn't just an ordinary phone. It was the device that made it possible to own a decent brand-name Android smartphone without spending a small fortune. Sure, it was no powerhouse, but it was reliable and affordable – just what millions of buyers on a budget needed.
Today we witnessed the announcement of the fourth generation of Moto G phones. Yes, we did say phones, because today's Moto event in New Delhi brought us not one, but two new Moto Gs. The more exciting of the two is the fourth generation Moto G Plus.
Design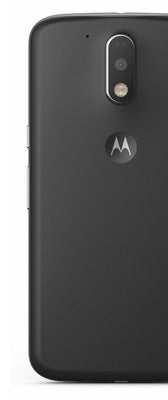 On the outside, the Moto G4 and Moto G4 Plus look mostly the same. They're slim, with metal trim around the camera hump, the familiar Moto dimple, and textured back for added grip and convenience. One thing setting the two apart, however, is that on the Plus model there's a fingerprint scanner below the screen. It is capable of unlocking the phone in under three quarters of a second, which is fast indeed, not to mention that few budget phones would give you the convenience of a fingerprint lock at all.
White and black are the two colors chosen for the fourth generation Moto G Plus. There's no word on whether any MotoMaker customization options will be available, but it seems like interchangeable backplates of various colors will be offered for the device, much like the case is with the Moto G4. Water resistance is provided by a repelling nano-coating. In other words, the phone will handle light splashes of water, although submerging it entirely can't be a good idea.
UPDATE:
It looks like the Moto G4 Plus will be eligible for Moto Maker at a later time, most likely in select markets only. The models sold via Amazon right now are not, however.
Display
With this round of Moto Gs, Lenovo has chosen to go big. The display on the new Moto G Plus measures 5.5 inches in diagonal, which makes it substantially bigger than the one on its predecessor. Comfort during use might suffer for upgrading customers, but on the other hand, a larger screen is much more suitable for entertainment purposes – watching video or playing games. The display resolution has been increased as well. 1080 by 1920 pixels produce great pixel density for sharper images. All previous Moto G models came with 720x1280-pixel displays only. The protective layer of Gorilla Glass 3 on top resists cracking and scratching, so we can't complain.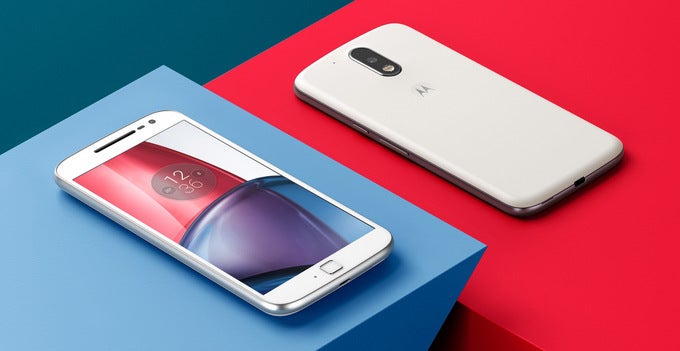 Under the hood
While Moto G phones have traditionally relied on Qualcomm Snapdragon 400-series chips, the new Moto G4 Plus comes with a beefier piece of silicon. There's an octa-core, 1.5GHz Snapdragon 617 SoC providing processing power, alongside a 550MHz Adreno 405 GPU. We must say that's not bad at all considering what the phone costs. Charge is provided by a generous, 3000mAh battery with TurboPower capabilities. The latter makes it possible to get 6 hours of mixed use time after just 15 minutes of charging using the provided charger, according to official data.

We must clarify that the Moto G4 Plus will be available in two configurations – one with 2GB RAM and 16GB of storage, and another with 3GB of RAM and 32GB for your files. Naturally, the latter is more expensive, but totally worth the extra cash, in our opinion. Storage expansion via microSD cards is supported. As far as connectivity goes, the phone will support VoLTE, will be sold unlocked, will work on any major US carrier, and will have a dual-SIM version. NFC is still lacking, however.
UPDATE:
The Moto G4 Plus will have 2 or 4 gigs of RAM in the US, the UK, and possibly other markets. These will also get a 64-gigabyte storage option.
Camera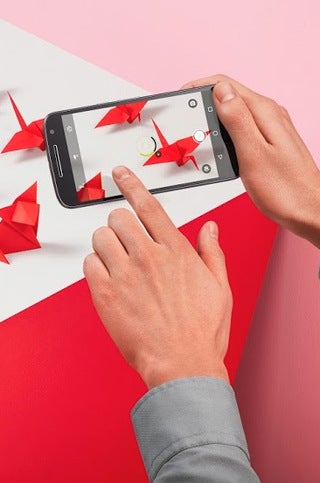 Quite a lot of event time was dedicated to highlighting the Moto G4 Plus' camera – a 16MP shooter with laser and phase-detection autofocus. In fact, we could be looking at one of the best cameras in this smartphone class. It is based around a sensor by OmniVision – an experienced player in the field of mobile phone cameras – with 1.3um pixels and f2.0 optics. It uses advanced technologies, such as Deep Trench Isolation, to reduce pixel crosstalk and noise. Shooting selfies is done with the 5MP front-facing camera, which may use the phone's screen as an impromptu flash.
On the software side of things, the camera app provides you with neat features, including automatic HDR and Best Shot. The latter shoots a burst of multiple images so that the best among them can be picked. Advanced camera users may take advantage of the built-in manual controls.
Since the phone's announcement, photos taken with its main camera have surfaced already. Here are some of the first
Moto G4 Plus camera photo samples
.
Software
Speaking of software, the Moto G4 Plus will run a pure, near-stock Android experience, with no clutter slowing it down. Some tweaks will be present, however. The camera app, for instance, will be Moto's own, providing the aforementioned features. You'll also get several neat gestures – a couple of twists, for instance, launch the camera from stand-by, while a shake enables the flashlight. We also seem to have a custom, circular clock and weather widget pre-loaded. Other than that, the Moto G4 Plus should behave a lot like a stock Android device.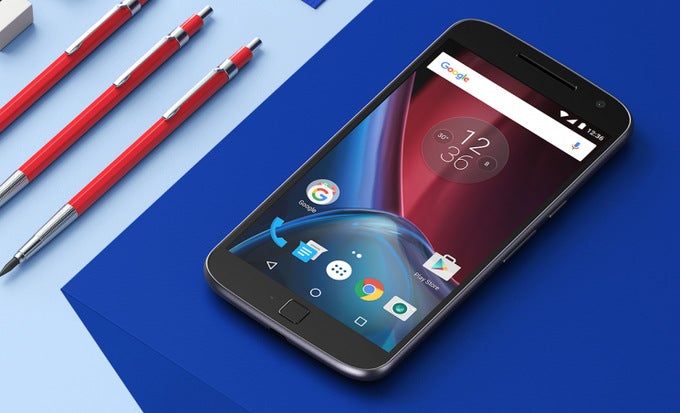 Price and release date
How and when can you get one of these? Well, it depends. Folks in India will be among the first to get a taste of the Moto G4 Plus. The phone starts at 13,499 INR in a 2GB RAM + 16GB storage configuration, while the 3GB RAM + 32GB storage variant of the phone costs 14,999 INR. These figures equate to $202 and $225 respectively. The phone will be launched exclusively on Amazon India at midnight local time, with global release dates expected to be made clear in the near future.
UPDATE:
The Moto G4 Plus is now available on Amazon India, with fast shipping and freebies. The Moto G is expected to cost more when it is released in other markets. The UK price of the phone, for instance, will hover around £199 (about $288).