Firmware update for AT&T's Lumia 1520 available, should offer smoother performance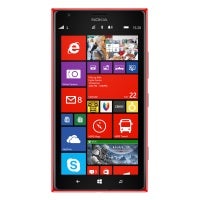 Nokia released an update for AT&T'sNokia Lumia 1520 phablet. This brings the device's software toversion 1028.3534.1347.2001, although an US owner reported theversion as 1028.3562.1407.1001. The update seems to only containgeneral performance and usability improvements. However, users claimthat the phablet runs smoother, and hope that the update solves thestrange occurrence of random reboots in the evening hours.
The update should be available over theair, so check the Settings-> Phone Update option if you haven'tbeen prompted yet.
source: WMPowerUser