Fast 5Gbps speeds and ultra-low latency obtained by Nokia and U.S. Cellular in 5G tests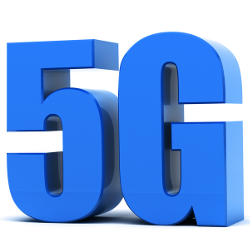 Using its Air Scale radio platform, Nokia joined with U.S. Cellular to test their 5G wireless capabilities. Testing on the 28GHz band on U.S. Cellular property, the pair were able to obtain speeds as fast as 5Gbps, with latency less than 2 milli-seconds. The simultaneous streaming of 6 UHD videos in 4K was conducted in order to see how the 5G network fared.
The testing took place inside and outside using a base station and "user equipment." At first, this was done with a clear line of sight between the two. Obstacles like dry wall, windows and metal panels were introduced in between the line of sight in order to test real-life situations. Additionally, the base station and the user equipment were also moved behind trees and plants. The indoor testing took place in a lab owned by U.S. Cellular.
"We're excited with this successful 5G testing with Nokia conducted at 28GHz and have seen very promising results, including 5Gbps speed, ultra-low latency under 2 ms and multiple 4k video streams. We strive to provide our customers in the mid-sized and rural markets we serve with the latest technology that can enhance their lives or businesses. And we will continue to deliver a fast, high-quality network that works whenever and wherever our customers need it."-Michael S. Irizarry, executive vice president and chief technology officer, U.S. Cellular

"Nokia continues to accelerate its efforts to develop and test 5G in North America, and we're pleased to expand our relationship with U.S. Cellular with this newest 5G collaboration. Our tests show how 5G technology not only will enhance U.S. Cellular's ongoing efforts to stay ahead of the needs of their data-hungry customers and businesses, but also create opportunities for new services requiring high bandwidth and low latency."-Ricky Corker, executive vice president, head of North America, Nokia
U.S. Cellular has also said that it plans to conduct 5G tests in the 15GHz band with Ericsson. The latter sent in an application with the FCC to conduct these tests with U.S. Cellular next month.
source: Nokia