Forget Mueller; today was a big news day for Facebook
6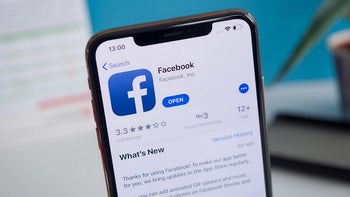 On the same day that Facebook announced that the Federal Trade Commission (FTC) had fined it $5 billion,
the social media company reported
better than expected earnings for the second quarter. For the three month period running from April through June, Facebook generated $16.9 billion in revenue. That was not only a 28% gain from the $13.2 billion it grossed during the same quarter last year, it topped Wall Street estimates of $16.5 billion. Net income was $2.6 billion or 91 cents a share. This figure was down 49% from the $5.1 billion or $1.74 a share it reported during the 2018 quarter. However, Facebook took a charge of $2 billion for the FTC settlement (more on that later) and another $1.1 billion for a tax expense in another matter. If not for the charges, the company would have reported earnings of $1.99 per share for a 14% gain year-over-year. Wall Street was looking for $1.88 per share.
During June, the number of daily active users (DAU) on Facebook's platforms (including Instagram and WhatsApp) was 1.59 billion members, an 8% year-over-year increase. Monthly active users (MAU) also rose 8% on an annual basis to 2.41 billion. Facebook has been on a hiring tear, with its headcount rising 31% to 39,651. Cash and cash equivalents owned by the company at the end of the quarter was $48.60 billion. During the regular trading session on NASDAQ, Facebook's shares rose $2.30. Another $1.35 was tacked on after hours when the numbers were announced, lifting the stock to $206.01.
Facebook says that it will now live up to the concepts of transparency and accountability

Earlier today,
Facebook made official
what had been rumored for weeks; it was being fined $5 billion by the Federal Trade Commission for violating a consent decree it had signed in 2011. The agreement stated that Facebook could not share members' profiles without their express consent. However, this was violated when 87 million members had their profile data used without permission by Cambridge Analytica in 2016. And to make it appear that the social media firm was severely punished, Facebook noted that the $5 billion fine is by far the largest amount ever collected by the FTC for such a penalty. On the other hand, as you can see by the $48.60 billion in cash and cash equivalents that Facebook held at the end of June, the fine is a drop in the bucket for the firm.
"The FTC's investigation was initiated after the events around Cambridge Analytica last year. Our handling of this matter was a breach of trust between Facebook and the people who depend on us to protect their data. This agreement is not only about regulators, it's about rebuilding trust with people.

Over the past year, we've made large strides on privacy. We've given people more control over their data, closed down apps and applied more resources to protecting people's information.


But even measured against these changes, the privacy program we are building will be a step-change in terms of how we handle data. We will be more robust in ensuring that we identify, assess and mitigate privacy risk. We will adopt new approaches to more thoroughly document the decisions we make and monitor their impact. And we will introduce more technical controls to better automate privacy safeguards."-Facebook
The company says that going forward, Facebook's privacy actions will be based on "transparency and accountability." And a committee from Facebook's board of directors, led by an independent privacy assessor, will also meet quarterly to make sure that the company is doing all of the right things in terms of subscribers' privacy. If members of this committee see room for improvement, they will report to the board.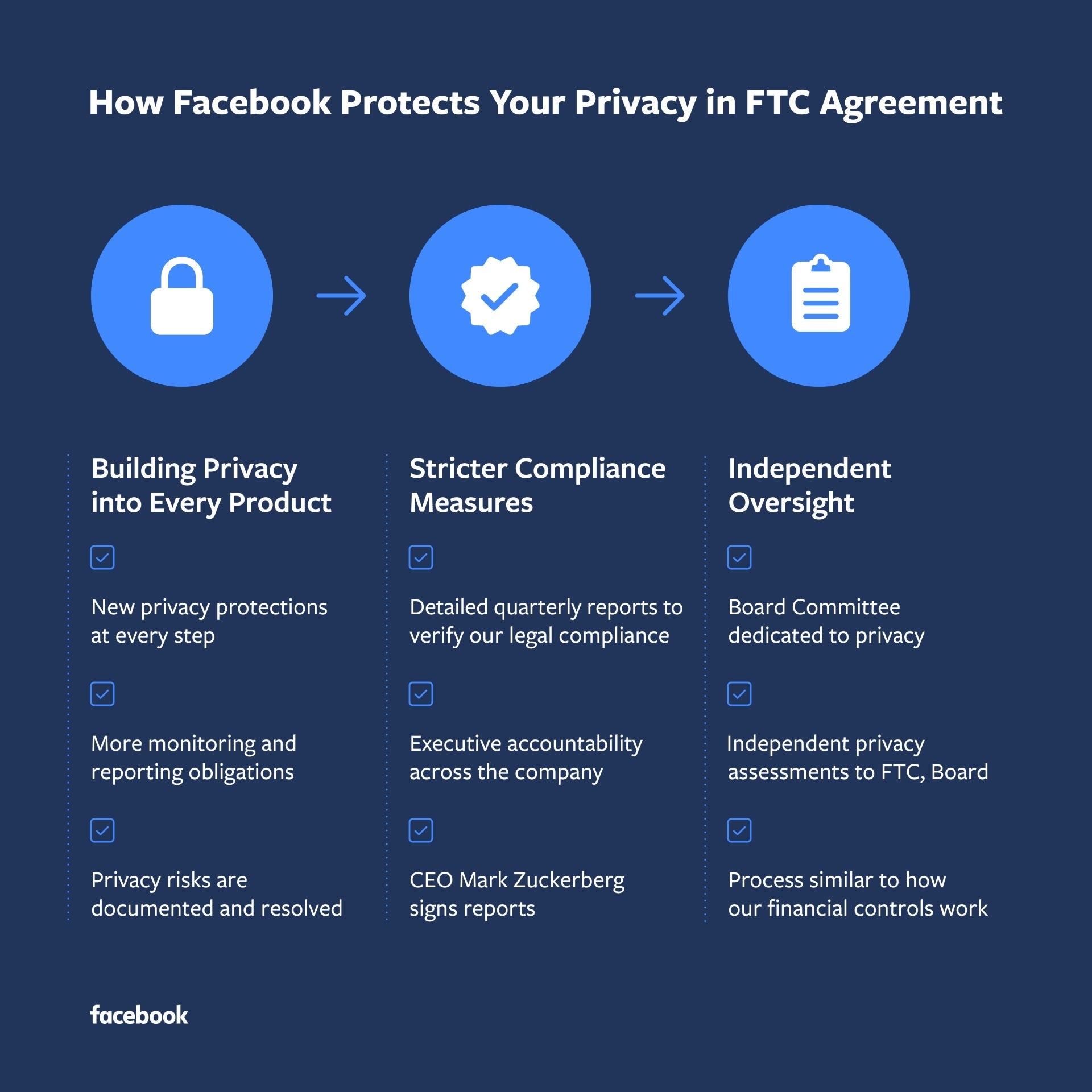 The agreement with the FTC leads Facebook to issue new privacy measures
While you might be thinking that you've heard this all before, Facebook says that it will be watched closely by both the FTC and the DOJ. Today's agreement also forces the company to check in with the FTC often.