Ergen: Dish still months away from a decision on wireless network
0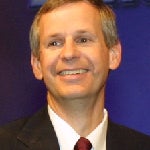 "We don't want to sell the spectrum. We'd prefer to be in the wireless broadband business and make a difference to consumers."-Charles Ergen, Dish Chairman
Dish chairman Charles Ergen has been at CES 2013 in Las Vegas where he said it will take some time to finalize his plans about whether or not the satellite content provider will become a wireless carrier or seek a partner. Ergen said that it will
take months
to finalize his plans because of the technological and regulatory complications involved with starting up a wireless carrier. The Executive said that Dish has multiple options although the company has no intentions of selling its spectrum. In December,
the FCC approved the 40 MHz of AWS-4 spectrum Dish owns for terrestrial mobile broadband use
.
Ergen originally said that he would have a decision on what Dish will do one month after the FCC approval, but at CES he said that technological conditions placed on the FCC approval, and the two deals involving Sprint and T-Mobile have complicated things. Sprint is
selling 70% of the company to Japan's Softbank
while
T-Mobile has agreed to buy MetroPCS
. Before it builds its network, Ergen said that Dish will have to meet with the main global wireless standards-setting organizations.
While waiting for everything to fall in place, Dish will continue working with its vendors to design its LTE Advanced network.
source:
Reuters
via
FierceWireless