Discover the best airport lounges with LoungeBuddy for iOS
2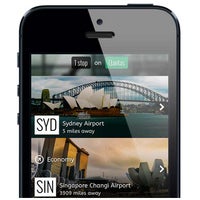 Traveling to new and distant places, be it for business or for pleasure, is an awesome experience, we hope you'd agree. Getting to where you're supposed to go, however, isn't always a buttery-smooth process. That is true even if you're flying to your destination – flights do get delayed or cancelled sometimes, not to mention that benches don't make a comfortable sleeping place during an overnight layover. The solution? Visit an airport lounge! Or better yet, get the LoungeBuddy app and find a lounge that best suits your needs.
LoungeBuddy is an app that displays all airport lounges in over 300 of the busiest airports in the world - there are more than 1300 lounges in its catalog, in case you're wondering. Once you input your itinerary, the software presents you with a list of lounges that you might want to visit during your stopover, along with the amenities they have to offer and the price that you'll have to pay in order to get behind those frosted glass doors. Furthermore, each lounge has its rating based on scores submitted by other LoungeBuddy users. All in all, this is an app you should get prior to your next trip regardless of how frequently you fly.
You can get LoungeBuddy for free from the Apple App Store. Sorry, Android users, there isn't an Android version of the app as of now, but one should be coming in the near future.
| | |
| --- | --- |
| Developer: LoungeBuddy Inc | Download: iOS (Android version coming soon) |
| Category: Travel | Price: Free |