Did you know: women watch more porn on their smartphones than men! (SFW)
99+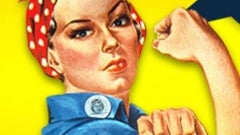 No one's better equipped to quantify humanity's insatiable naughtiness than
PornHub
, and the website has consistently put this to its advantage with public insights into matters highly private. Apparently, 72% of worldwide traffic to PornHub comes from phones and tablets, and mobile use is much more prevalent across women. No kidding – check the graph!
With this into account, ladies are estimated to be 16% more likely to be using a smartphone to gaze at naughty pixels. This gap also increases with age. Women over 55 are almost 40% more likely to be using phones, and 66% more likely when they are over 65. So better be extra wary the next time granny asks you to have a look at her phone because something went wrong!
We wish we could offer a reasonable explanation, but everything that comes to mind sounds all kinds of ridiculous, so we'll leave you with just the facts. Use them as the final, nuclear solution in any gender argument you encounter from now on.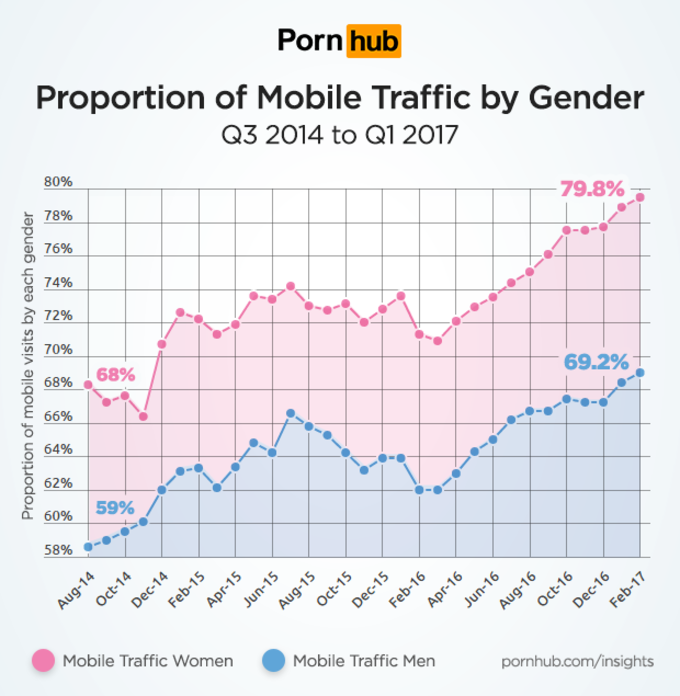 What has this world come to?
source:
PornHub