Destiny 2 is coming to Android and iOS via Microsoft's Project xCloud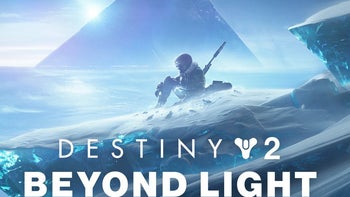 Microsoft recently announced
that it will launch Project xCloud in September, but didn't mention where exactly the cloud streaming service will be available. For those who don't know, with Project xCloud, Android and iOS users will be able to play Xbox and PC games on their phones or tablets.
More importantly, Microsoft has bundled Project xCloud into its Xbox Game Pass Ultimate subscriptions, which means that for $15 per month, you can play hundreds of games on PC, Xbox One, or mobile. Microsoft's Xbox Game Pass and Ultimate services offer access to hundreds of games without having to own them. It's the best deal that you can get if you're a gamer.
During its Xbox Game Showcase earlier this week, Microsoft
revealed
that Destiny 2 will be coming to Xbox Game Pass in September. Since the game will be part of the subscription service, those who pay for Ultimate will have the option to play Destiny 2 on the go on their phone or tablet, from the cloud.
All expansion starting with Forsaken will be available for free along with Destiny 2 for all Xbox Game Pass subscribers. It's also worth adding that the next Destiny 2 expansion, Beyond Light, will drop on November 10 and will be free to all Xbox Game Pass subscribers at launch.