Deal: Unlocked Moto G6 is $90 off at Best Buy, no strings attached
5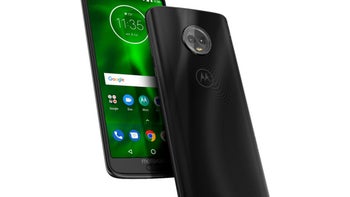 If you're asking yourself whether or not it's worth buying a Moto G6 smartphone now that Motorola has already released the
Moto G7
series, then the answer is a definite "yes." There aren't many differences between the
Moto G6
and G7, and if you can get the former on sale, you'll even pay less.
At the moment, the Moto G6 sells for $250, but you can get it much cheaper from various US carrier if you agree with a long-term contract. Best Buy has an incredible deal on the
Moto G6
, which is up for grabs for as low as $30, but you're required to activate the phone with Sprint.
However, if you're looking for an unlocked phone with no strings attached, you can purchase the Moto G6 for just $160 from Best Buy. The smartphone is compatible with any of the four major carriers, including AT&T, Sprint and T-Mobile, and, more importantly, you're not required to activate your phone when you purchase it.
The deal that will allow you to save $90 involves the 32GB Moto G6, but if you feel like you need more storage, the 64GB version is $70 off at Best Buy, so you can get that instead.