Deal: Unlocked HTC U11 is on sale for just $345 ($205 off) on eBay
7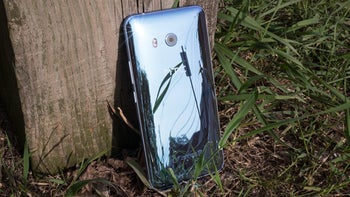 Every once in a while, but not that often, one of HTC's last year flagships gets discounted. The
HTC U11
was launched in the US in 2017 for $650 outright, but starting February 1, the smartphone's
price dropped to just $550
.
The good news is you can now grab one for an even lower price thanks to a new deal offered via eBay. There are some drawbacks of course, but you'll still be able to shave off more than $200 from the phone's MSRP.
If you don't mind buying an
HTC U11
without the original box and no USB-C earphones that usually come with the phone, you can now get it for just $345, so you'll be saving exactly $205. Well, a bit less considering you'll have to buy the earphones for $40 via HTC.
However, there are some other caveats that you should know about before taking a decision: the phone does not support
Wi-Fi calling on Verizon
, nor VoLTE and Wi-Fi calling on AT&T. Also, it fully supports T-Mobile, but it's not compatible with Sprint.