Deal: Samsung Galaxy S8 price drops to just $300 at Best Buy
4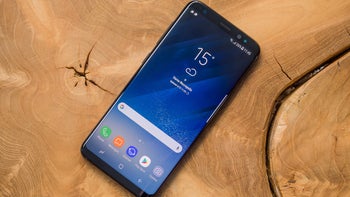 The
Galaxy S8
might not be a new device, but as a flagship, it remains a solid choice if you can't afford some of the most recent phones launched by Samsung. Older flagships are not just cheaper than the current ones, but you can also find them on sale quite frequently.
Currently, the Galaxy S8 sells for around $500, but there are places like eBay where you can pick one up for a lower price. If you don't trust eBay sellers, we have the perfect deal for you, well, Best Buy has it, but we're here to tell you about it.
For a limited time, customers can purchase the Galaxy S8 for just $300, $200 off the price list. The phone comes unlocked, but in order to get the $200 discount, you'll have to activate the phone the day you buy it. Also, for the lowest price, you'll have to activate the Galaxy S8 with Sprint, any other option will hike the price by $50.
Finally, if you don't plan to activate your phone with any of the three major US carriers – AT&T, Sprint, or Verizon, you'll be paying $400 for the
Galaxy S8
, only $100 off the MSRP.