Fossil massive sale offers deep discounts on touchscreen and hybrid smartwatches
2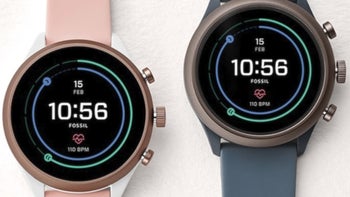 Fossil has been embracing the minimalist design trend when it comes to its smartwatches for quite a while now. Although not as visually simplistic as Skagen's wearable devices, those looking to buy a classy smartwatch will find Fossil a solid choice. Also, despite their premium feel, they're far from being pricey.
Starting today, you have one more reason to choose Fossil over any brand if you're in the market for a smartwatch that's not
Apple
or
Samsung
. Fossil has just kicked off a massive summer sale, which offers big discounts on a wide array of touchscreen and hybrid smartwatches.
All touchscreen smartwatches that are on sale right now have had their prices slashed down to $199, while all hybrid smartwatches are 25% off. Fossil's summer sale is available online and in stores, but you'll have to hurry since the company announced the deals will go offline on July 14.
And if you're not certain what does it mean, here are a few deals to open your appetite for shopping:
Fossil Sport Smartwatch - $199 (usually $275);
Fossil Gen 4 Venture Smartwatch - $199 (usually $350);
Fossil Gen 4 Explorist - $275 (usually $275);
Hybrid Smartwatch Machine - $131 (usually $175);
Hybrid Smartwatch Carlie - $161 (usually $215);
Hybrid Smartwatch Neutra - $116 (usually $155).
You can find more deals on Fossil's online store, but many of these deals are listed on Amazon as well, just not all of them. Also, prices are the same both on Fossil and Amazon, so it really doesn't matter from where you buy your next Fossil smartwatch.
Recommended Stories