Deal: Walmart offers big discounts on the Apple Watch Series 3 (GPS + cellular)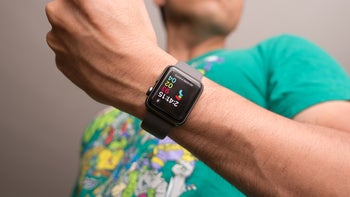 The
Apple Watch Series 3
is almost at the end of the road. If the Cupertino-based company launches another smartwatch later this year, the current model is likely to become the new best deal for those who want to own an Apple Watch but can't afford to purchase the most recent one.
But if you want to get one right now, Apple Watch Series 3 is on sale more often than not, so it's almost impossible not to find a good deal on the wearable device. Although there are at least a couple of retailers the offer the decent deals on the Apple Watch Series 3, it's rare that the smartwatch's price dropped well below $200.
Not even Walmart is making a better offer to those who want to purchase the Apple Watch Series 3, but you can still get a nice $90 discount when you buy it. It's worth noting that Walmart has both GPS only and cellular models on sale, so there are plenty of options to choose from.
The cheapest model costs $199, while the most expensive is available for $385. All models included in the sale are $80 off, no more, no less. For more details on the Apple Watch Series 3, you can certainly check out our
full review
.