Deal: Amazon Fire HD 10 Tablet scores a 33% discount, but there's a catch
We may earn a commission if you make a purchase from the links on this page.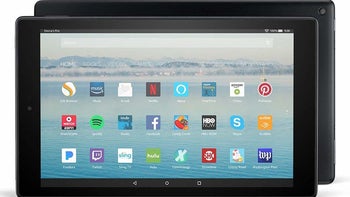 If you're in the market for a tablet but you're no fan of Apple's iPads, there are few reasons not to buy an Amazon slate. The US retailer's Fire lineup includes the cheapest Android tablets available on the market, but you'll have to make some compromises.
While they're very cheap, they certainly don't pack too much power when it comes to hardware. Also, all standard models that don't include Amazon's special offers are slightly more expensive, although not by much.
For example, the
Fire HD 10 Tablet
with Alexa hands-free, usually sells for $150 if you choose the model with special offers, which means that you'll receive sponsored screensavers and special offers, including advertising from Amazon directly on the tablet. However, if you pay $165, you can get the same tablet, but without the special offers.
Now, if you're an Amazon Prime Member, you'll be able to purchase the Fire HD 10 Tablet for a lot less since the US retailer offers a $50 discount on the slate. The offer is available for both 32GB and 64GB models, but not for the bundles that include an Amazon Standing Case with the tablet.
The Amazon Fire HD 10 is available for $50 off in three colors – Black, Marine Blue, and Punch Red, but you'll have to wait more than a week to receive them since they will only arrive in stock on March 29 at the earliest.