DROID Turbo/Moto X Play passes through FCC
29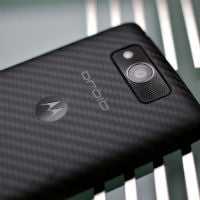 Because of the rash of leaks that we got about the Nexus 6 and the Moto S back in August, word has it that Motorola has changed their policies to only push devices through the FCC about two days before the device is set to be announced. Today, what appears to be the DROID Turbo has just gone through FCC regulations.
The FCC filing is for a Motorola device with the model number
XT1254
, which matches the leaked DROID Turbo model number we've seen before. The odd thing is that the filing lists support for LTE Bands 2, 4, 5, and 17, and GSM and WCDMA frequencies at 850MHz, 1700MHz, and 1900MHz. Those bands match up with AT&T and T-Mobile; but, the DROID Turbo would be a Verizon device. Of course, we did also hear that there could be a variant of the DROID Turbo released for AT&T, possibly under the name
Moto X Play
. The dimensions of the device here also match what is expected by the DROID Turbo.
We'll definitely be keeping an eye on this one as it develops, because the announcement of new DROID devices is expected, though we don't know when it might be.