The Moto S may have a "mini" version called the Moto X Play
9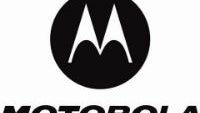 There is a ton of info coming through to us right now about Motorola's product lineup for the rest of the year, and we are trying to parse through it and make sense of it all, because there are some very odd things going on with Motorola. We found out recently that the Shamu codename might actually be related to the
Moto S
, and now it seems that the Moto S might have a "mini" version called the Moto X Play.
Word from
TKTechNews
is that Motorola is developing the X Play as a 5.2-inch version of the 5.9-inch Moto S, but it would feature similar specs. As you can see, the X Play isn't exactly a "mini" device at 5.2-inches, but Motorola has proven itself capable of making devices that feel smaller than they actually are (like the Moto X).
The odd thing about the X Play rumor is that the device and the the Moto S are both in limbo, and the release of each is dependent on how customers take to the X+1. Supposedly, if the X+1 sells well, and users like the size of it, Motorola will scrap the 5.9-inch Moto S, and release the 5.2-inch X Play under the Moto S name.
Production has already begun on both devices, so if one doesn't make it out by the end of the year, it could still be released at a later time.