U.S. government agrees with Apple and Amazon, says their servers were not compromised by China
18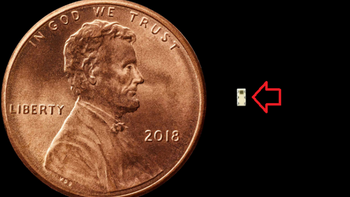 Last week, we told you about a report from
Bloomberg
that accused the Chinese of
inserting "spy chips" inside servers that were delivered to major tech companies
like Apple and Amazon. Apple denied the report, and said that Bloomberg is confusing an event that took place in 2016 when the company found an infected driver on a single Super Micro server in one of its labs. Apple's investigation found that this was the result of an accident and was not an attack on the firm.
The Department of Homeland Security (DHS) released a statement on Saturday that says it is aware of the original Bloomberg report that discusses a "technology supply chain compromise." The statement adds that DHS has no reason "at this time" not to believe the statements from companies like Apple, Amazon and Supermicro denying the existence of the tiny spy chips.
According to Bloomberg's original report, microchips the size of a sharpened pencil tip (see image at the top of this article) were embedded on motherboards built by Taiwan-American firm Supermicro. The boards were used on servers owned by U.S. tech firms, and the chips reportedly allowed the Chinese to obtain data on the compromised equipment.
"The Department of Homeland Security is aware of the media reports of a technology supply chain compromise. Like our partners in the UK, the National Cyber Security Centre, at this time we have no reason to doubt the statements from the companies named in the story. Information and communications technology supply chain security is core to DHS's cybersecurity mission and we are committed to the security and integrity of the technology on which Americans and others around the world increasingly rely. Just this month – National Cybersecurity Awareness Month – we launched several government-industry initiatives to develop near- and long-term solutions to manage risk posed by the complex challenges of increasingly global supply chains. These initiatives will build on existing partnerships with a wide range of technology companies to strengthen our nation's collective cybersecurity and risk management efforts."-Department of Homeland Security
For its part,
Bloomberg
is still sticking with its story.