Apple categorically denies bombshell report on Chinese 'spy' microchips in iCloud servers
11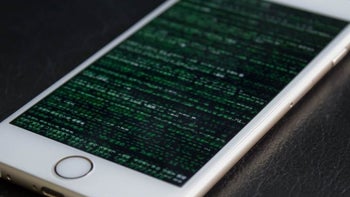 Today's bombshell investigation by Bloomberg how tiny Chinese "spy chips" infiltrated major Silicon Valley companies' servers has been categorically denied by Apple already. Well, categorically is not the right word, Apple directly claims that Bloomberg is confusing its stories with totally different ones, in a statement sent out to the media:
We are deeply disappointed that in their dealings with us, Bloomberg's reporters have not been open to the possibility that they or their sources might be wrong or misinformed. Our best guess is that they are confusing their story with a previously reported 2016 incident in which we discovered an infected driver on a single Super Micro server in one of our labs. That one-time event was determined to be accidental and not a targeted attack against Apple.
We learn a few things from this statement, namely that Apple has been already asked for comments on the spy chips, and has hinted towards an earlier, much more benign incident. Bloomberg's piece is titled "The Big Hack" for a good reason, as it involves microchips planted in servers destined for big US companies, which stealthily hooked to the networks their carrier hardware was hooked to. More than 30 victims are reported, including juggernauts like Amazon's Web Services, and Apple.
Since China assembles the bulk of the phones and computers globally, it has been fairly easy to mandate installing a certain microchip for various government purposes. The company that supplied the servers, called Super Micro, is one of the largest such assemblers, and several US national security sources claim it has been infiltrated by officials from the People's Liberation Army (read: the military intelligence).
Needless to say, all involved, including Beijing, deny the allegations, cry wolf, and say the facts are either misrepresented or non-existent, but the fallout is yet to be felt completely. Apple, in its turn, is positive nothing malicious has been taking place, and no customer data has been compromised by an alleged hardware hack:
On this we can be very clear: Apple has never found malicious chips, "hardware manipulations" or vulnerabilities purposely planted in any server. Apple never had any contact with the FBI or any other agency about such an incident. We are not aware of any investigation by the FBI, nor are our contacts in law enforcement.