Cyber Monday 2013 also breaks sales records and mobile engagement
2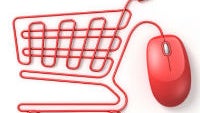 While the glut of shopping and sales on Black Friday did arise somewhat organically at one point, Cyber Monday has felt like a "holiday" that was created completely by companies and mass media outlets. Of course, that doesn't change the fact that you can get some quality deals if you know where to look. We're getting new data on Cyber Monday 2013, which looks like it was a record-breaking day.
We've already heard about Thanksgiving and Black Friday shopping, which not only broke online sales records for those days, but also surpassed records for sales made on mobile devices. Now, unsurprisingly, we're seeing the same trend with Cyber Monday. Given that the majority of the sales are to be found online on Cyber Monday, it is no surprise that the total online sales figure for the day is said to be $2.29 billion, according to Adobe Digital Index 2013. And, 18.3% of those sales were made on a mobile device, which is up 80% year-on-year.
That is quite a number for a single day in online sales, given that Thanksgiving and Black Friday combined generated about $2.99 billion in online sales. According to the data, the stretch from Thanksgiving to Cyber Monday ended up generating $7.4 billion, which amounts to about 10% of retailers' annual sales. As with Thanksgiving and Black Friday sales, tablets were the main portal for mobile shopping, and the iPad was popular enough to generate 10% of all online sales on Cyber Monday by itself.