'Commercial Break' for iOS tells you when the commercial is over
12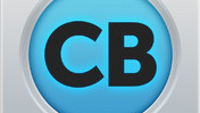 A new app for iOS called "Commercial Break" lets you know when a commercial is being aired during a show that you're watching on television. Once the ads are run and done, and the show is about to resume, the app sends you a
push notification
to alert you that its time to get back to your television set.
While the app sounds like a great idea, right now its use is very limited. Only ten channels in New York City and three everywhere else in the states (ESPN, ESPN2 and CNN) work at this point with "Commercial Break". If you live in the Big Apple or watch those three other networks, the app is worthwhile and the developer says that new channels and areas are being added.
Here's how it works. Let's say you're watching a movie on television. Start up the app and select the network you're watching. When a commercial starts, go ahead, leave the room and make that snack you want. Once the commercial is over, the app will make sure you're alerted.
While this is currently a free download from the Apple App Store, the developer does plan on charging for it eventually.
source: CommercialBreak (
iOS
) via
IntoMobile