Chinese Huawei mulling an IPO
2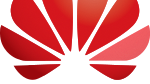 Chinese Huawei might not be among the most popular brands in the Western world, but the phone and telecommunications giant is the world's 8th biggest phone maker. And now,
Huawei is planning an IPO
. Going public is a way for Huawei to not only raise money, but also become more transparent and be able to easier get contracts in the United States.
Huawei has reached out to investment banks to explore the opportunity and get advice on where and how to start trading shares. The consultations are still in their early stages and Huawei hasn't picked a bank to manage its IPO yet.
Huawei is very popular in China and Asian markets, but in Western Europe and the States, most of its handsets are sold under a carrier brand and even if you use one, you might not know about it. Most recently, the company was shaken after allegations occurred that it's possible it might be pre-loading spyware on its U.S. smartphones.
source:
AllThingsD