Check out some of the iOS apps and games that are currently discounted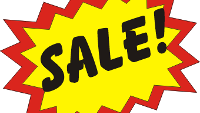 It's Friday and it is almost impossible to ignore the fact that the weekend is just around the corner. Of course, there are various ways to spend the upcoming Saturday and Sunday, but we are a smartphone-oriented site, thus we can only help you get hold of some discounted apps and games. This Monday, we
presented you a list of several discounted Android apps
that were discounted (some probably still are) and available for fewer bucks than usual. So, this Friday we will treat iOS users with a handful of apps and games that are being subjected to a promotion.
As usual, note that the discounted apps and games below are available on the cheap for a limited time, and we have no idea when they'll expire. Thus, we advise you to act quickly and purchase the apps and games that catch your attention in a timely fashion. Well, there will be other deals in the following weeks, but the ones below might not get discounted anytime soon.
We know you're here for the deals, so without further ado, check them in the gallery below.
via:
iOSnoops