Check out mockups of the Apple iPhone 8 running iOS 11, including the "notch" and "ears"
45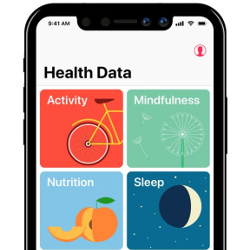 This morning, we learned that
the infamous "notch" found on renders of the Apple iPhone 8, will probably not be covered up by Apple
as some had thought. According to today's report, the screen to the left of the notch will show the time, while the right side will show cellular and Wi-Fi connectivity strength and the battery icon. With that information in mind, some mockups of what iOS 11 might look like on the
iPhone 8
have been disseminated by tweet.
As you can see on the images inside the slideshow, the notch stands out like a soar thumb although it remains to be seen how noticeable it will be when the phone is being used.
September 12th is the rumored date
when Apple is expected to unveil the
Apple iPhone 7s
,
Apple iPhone 7s Plus
and the tenth anniversary model that everyone on the planet has been calling the
Apple iPhone 8
.
With the latest pricing range forecast to be $1,000-$1,400, the iPhone 8 will feature an OLED
edge
-to-edge display, 3D facial recognition, a virtual home button, and more. With September 12th just two weeks away, make sure to check in often for the latest rumors and news pertaining to what is the most anticipated iPhone model of all time.
source:
@stoughtonsmith
via
BGR