Want to buy the OnePlus 6 as soon as possible in the US? You'll have to visit these locations
4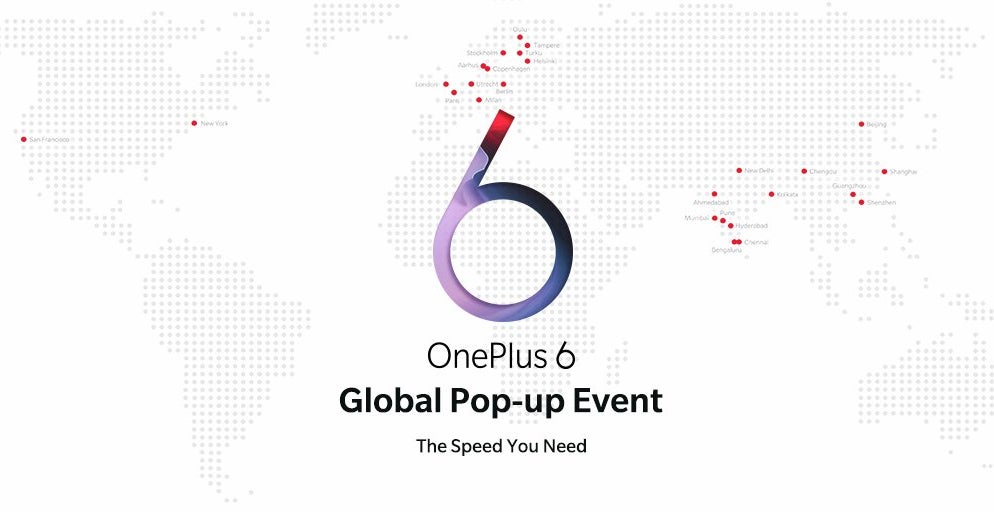 The
OnePlus 6
will be officially
announced on May 16
, but that's not when the new flagship phone goes on sale. Fortunately, though, OnePlus won't take its sweet time to release the handset, and you'll be able to buy the device as early as May 21. However, to actually get your hands on a OnePlus 6 on May 21, you will have to attend one of the special pop-up events that OnePlus has scheduled for that day.
In the US, only two pop-up events will be organized - in New York and San Francisco. OnePlus says that, if you visit any of these events, you'll be able to buy your OnePlus 6 "before anyone else" - so it's pretty clear that the phone won't go on sale before May 21.
Here's exactly where and when OnePlus' upcoming US events will take place:
New York Event (7 PM - 11 PM EDT, May 21), The Flat NYC, 23 W 24th St., New York 10010
San Francisco Event (5:30 PM - 9:30 PM PDT, May 21), The Contemporary Jewish Museum, 736 Mission St., San Francisco 94103
Similar events will be organized on May 21 in Western and Northern Europe - in the UK, France, Germany, Italy, Netherlands, Denmark, Sweden, and Finland. A full list of locations is available at OnePlus' official website via the source link below.
Recommended Stories