Boost Mobile adds three handsets to its line-up
6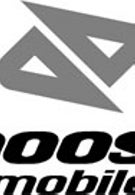 Boost Mobile is about to add three handsets to its lineup according to a tipster for BGR. Starting on January 13th, the prepaid provider will be offering the BlackBerry Curve 8330 for $249 and will pair it with an unlimited talk, text and internet plan for $70 per month. Or, y0u can choose from a pair of Sanyo handsets. The Incognito and the Mirro are available for $149 and $99 respectively. The duo will be packaged with unlimited talk, text and web for $50 per month.
The Curve 8330 features a
2.4
inch QVGA display and a 2MP camera with flash. Of course, a physical QWERTY keyboard is on the device, ready for you to type out email and texts. The Sanyo Incognito is a clamshell device with a touch sensitive keyboard on the front, a full QWERTY keyboard inside the shell and a 320 x 240 resolution screen measuring 2.6 inches. Unfortunately, only a 2.5mm audio jack is on the handset. The Mirro is a clamshell with a 1.3MP camera with a 2.4 inch display and resolution of 240 x 320 pixels.
BlackBerry Curve 8330 Specifications
|
Review
Sanyo Incognito Specifications
|
Review
Sanyo SCP-3810 Specifications
source:
BGR