BlackBerry explains why Hub+ is better than Samsung Focus app
71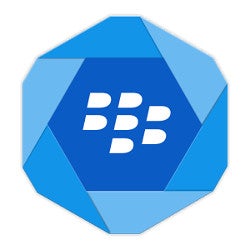 It's been one month since Samsung released its PIM (personal information manager) application for Android devices called Focus.
At the time of its release
we referred to it as Samsung's alternative to Hub+, arguably the best PIM apps for mobile devices.
Samsung Focus offers a plethora of features that Android users will find very helpful, but if we are to compare it to BlackBerry's Hub+ it falls short in many places. If you haven't used Hub+ and decided to go for the Focus app instead, BlackBerry has some info for you that highlights what's missing from Samsung's PIM app.
Furthermore, Samsung Focus offers communications integration with email, contacts, calendar, notes and tasks, but Hub+ also adds Password Keeper, Device Search, Launcher and more.
Also,
BlackBerry Hub+
features deep integration with social media and other communications channels, whereas Samsung Focus only allows you to view emails. The Hub+ app allows users to view emails from multiple accounts, social media feeds, text messages, BBMs, phone calls, and voice mails on a single smartphone screen.
BlackBerry has put up a list of features that are missing from Samsung's Focus application, but are present in its own. If you want to know what makes the Hub+ better than Focus, you can check out that list below.
- Support for multiple accounts (thus no unification of work/personal content with Focus)
- Dedicated conversation-view organization (sorry, "related items" don't count)
- Ability to file messages on the device
- Ability to control sync behavior of folders on the device
- Ability to create new or edit existing folders on the device
- Rich-text formatting for email/tasks/notes
- S/MIME integration for more secure email
- Ability to set an email "out of office" message on the device
- Ability to quickly move to next/previous message while reading an email
- Dedicated day and week views for Calendar
- Ability to "join" duplicate contacts