BlackBerry Priv launches on January 26 on T-Mobile, Verizon and Sprint will release it, too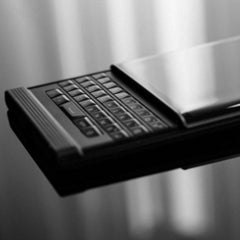 BlackBerry today confirmed that the Priv - its very first Android-based smartphone - will soon be available via Verizon Wireless, Sprint, and T-Mobile. Last month, we exclusively revealed that
T-Mobile would launch the Priv on January 26
, and this date is now confirmed. BlackBerry didn't say exactly when Verizon and Sprint will release the smartphone, but we assume that both are planning to do it this month.
Launched by AT&T in November, the
BlackBerry Priv
currently costs $699 (off contract), and we guess that prices on Verizon, T-Mobile, and Sprint won't be too different.
The Priv is a pretty unusual smartphone. Besides the fact that it's a BlackBerry that runs Android (a thing that was unimaginable several years back), it's got a sliding QWERTY keyboard hidden under a dual-curve,
5.4
-inch touchscreen display with 1440 x 2560 pixels. Obviously, the BlackBerry Priv isn't a handset for everyone. But, if you need a hardware QWERTY keyboard, plus the extra security that BlackBerry is bringing to Android, you may want to consider getting one. For a closer look at the smartphone, check out our
BlackBerry Priv review
.
BlackBerry Priv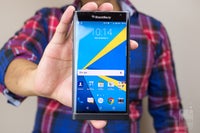 source:
BlackBerry