BlackBerry OS update on hold for older devices as performance issues arise
47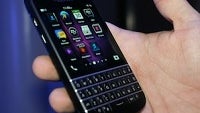 BlackBerry has hit the pause button on its
update to OS 10.3.1
for older Z10 and Q10 models as complaints over battery life, hardware performance, and other issues mount.
This will
not be the first time
BlackBerry has had to put the brakes on this latest update. Late last month, issues with screen flickering on the new BlackBerry Passport required the company to patch things up before resuming upgrading the device to OS 10.3.1.
For the older
BlackBerry Q10
and
BlackBerry Z10
devices, the issues are a bit more pervasive, though the company did not state what all the issues were. Based on what members of the BlackBerry community are talking about in various online forums, battery performance has apparently taken a hit. There were complaints of devices becoming very hot, as if the CPUs were being overly taxed, as well. We had seen previously that volume output on the Q10's speaker was negatively impacted following the 10.3.1 update.
A fix is certainly in the works, and given the issues encountered, if you have not updated your BlackBerry OS yet, that is probably for the better. OS 10.3.1 brings BlackBerry Assistant, a voice-activated digital assistant akin to Apple's Siri, Google Now, or Windows Phone Cortana. Also part of the update is BlackBerry Blend, which enables you to access portions of your BlackBerry with your computer or tablet.
BlackBerry Hub with Instant Actions is part of the update too, bringing the ability to organize various communication (BBM, email, SMS, social media, et al) within the Hub. Using Instant Actions, you can organize everything without having to look through each message.
No word for now as to when updates will resume.
source:
MobileSyrup