Best new Android and iPhone games (April 21st - April 27th 2015)
2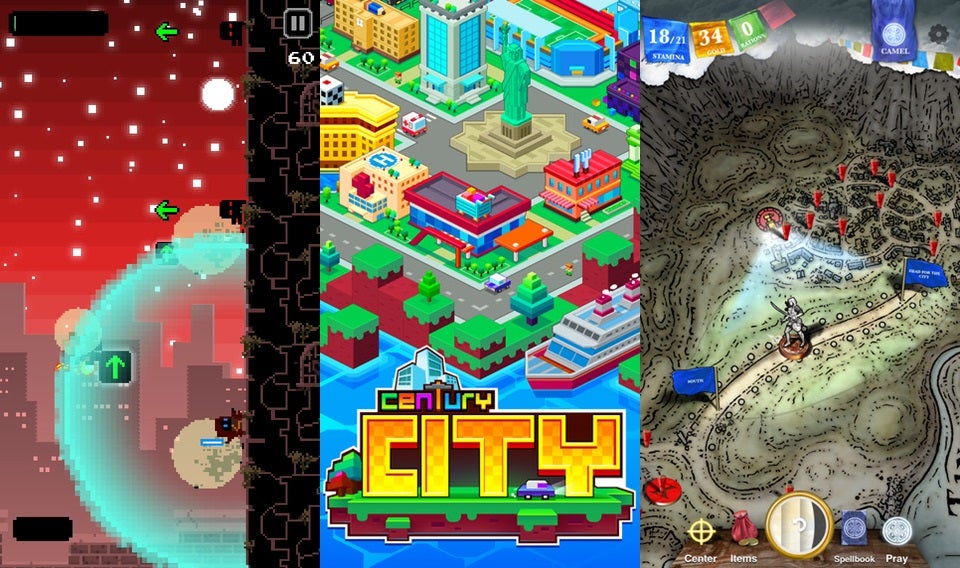 Let's start off the week with some fun with the best new Android and iPhone apps so far in April 2015! In our weekly round up of the best new Android and iPhone games we introduce you to everything new and worthy with no limits to the genre, platform, or price. We can't guarantee that you'd love the genre of the game we've picked, but if you do, chances are you'd spend hours playing one of these games.
The biggest launch of the week is Sorcery! 3, the latest iteration in the gamebook series, that combines epic adventure with great storytelling and graphics. Thousands of different choices make gameplay extremely rich and unique, and on top of that you've got thirty new enemies, five Gods with different powers and an open world to explore.
The best new games with no limits to genre or price
This, however, is hardly the only game worth your while as Does Not Commute, a strategical racing game, and Forgotten Memories: Alternate Realities, an immersive adventure title, fight for your attention along with a dozen awesome new games. We won't spoil it for you: just take a look at our selection of the best new Android and iPhone games for the past week right below.
Sorcery! 3
Price: $4.99
Sorcery! 3 arrives simultaneously on Android and iOS as the third in the series of open-world gamebooks with an immersive stories and thousands of choices available. Sorcery! 3 does not require the player to know much about the first two games in the series, and you can jump in the action unprepared. The game tells the story of the land of Kakhabad - a wilderness with a ruined desert, a tangled forest, cruel mountains and fissures, guarded by seven fearsome serpents that you have to face in order to cross the land and reach Mampang and the Crown of Kings.
Does Not Commute
Price: Free
Does Not Commute is a strategical racing game. Sounds confusing doesn't it? A fairly unique sort of a game, it allows you to layer racing tracks on top of racing tracks, as you construct the traffic of a busy intersection where more and more cars have to drive around avoiding crashes. An engaging gameplay with great graphics, makes this a must try, plus the game is free (in-app ads are not obnoxious).
Forgotten Memories: Alternate Realities
Price: $4.99
Those who want a good adventure-horror will definitely feel satisfied to learn about the release of Forgotten Memories: Alternate Realities. In Forgotten Memories: Alternate Realities, you play as Rose Hawkins, a strong independent woman looking for Eden, a missing child. Rose wakes up wounded in a strange place she doesn't recognize. While looking for the young girl, she will find herself locked in a never ending tragedy; frozen in time. Rose will need to confront her deepest fears to unveil the mystery behind her terrifying investigation. A heart-shattering experience, the game will kick you forcefully in that strange world of a person trapped in their memories, and keep you there until you finish it.
One Finger Death Punch!
Price: $0.99
One Finger Death Punch! brings back stickman on an epic fight with a lot of fast kicks against scores of other stickmen enemies of various skills.
Homebrew Indie Games
Price: $2.99