BBC adding 3G streaming to its Android app sometime next year
3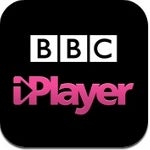 The
BBC
has fans worldwide who really get that special brand of UK wit and humor. In addition, the BBC is considered one of the top, if not the top, news gathering agencies on the planet. Currently, the
BBC iPlayer app
for iOS supports 3G streaming and has been set up to allow you to watch live BBC television and listen to live radio. The app is available now in the App Store for devices running iOS 4.3 or higher. The BBC has also come up with a neat little channel switcher that makes changing channels as easy as clicking a button.
Unfortunately for Android users, the BBC iPlayer app is
not quite as accomplished
for the green robot. An update to the app found in the Android Market is coming in the new year and will bring with it an improvement to video quality along with 3G streaming. Currently, Android users need to have a Wi-Fi connection to view video.
The statistics show that there is demand for mobile BBC programming. Before adding the iPlayer app for the Apple iPhone, there were 1.5 million downloads on the Apple iPad and 1.2 million installations on Android since the app was first listed in February of this year. The BBC found that this past October, 16.5 million television programs were watched on mobile devices which was an increase of 129% from the prior year. People apparently want to watch more television on the go and the BBC is more than happy to oblige.
source:
BBC
via
AndroidCentral