Asus ZenFone 6 leaked ad suggests the flagship will be late to the party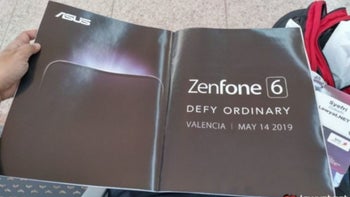 While all eyes are focusing on Mobile World Congress (MWC) 2019, and the latest announcements coming from smartphone companies like Samsung, Sony, LG, Motorola and Nokia, Asus has decided to go radio silent.
But that was to be expected since Asus prefers to single out its flagships in separate events that don't involve other companies. Fans of the brand are probably anxious to learn something about the company's next top-tier phone – the
ZenFone 6
.
Now, it's true that
we only know a little bit about the ZenFone 6
when it comes to specs, but there's another piece of information that we're sure you'll want to know. According to a magazine ad spotted by
Lowyat
, Asus' next flagship, the ZenFone 6 will be officially introduced on May 14.
Ironically, just like Mobile World Congress, Asus' launch event will take place in Spain, but in a different city – Valencia. If the information is correct, it's quite possible that the ZenFone 6 won't hit shelves until Q3, a little bit late if you ask us.