Asus Zenfone 6 flaunts bizarre corner notch in leaked hands-on video
16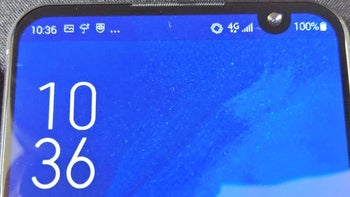 Ah, notches. Where do they come from, why are they here, and where will they go? Answers to all of these questions you can find
here
.
There's a lot of variety when it comes to notches these days — you've got the wide (iPhone) notch, the tiny (Essential/Sharp) notch, the huge (Pixel 3) notch, the waterdrop notch, and so on — but the common denominator between all of them is that they are centered. Well, seems like Asus has gotten bored of this trend, as the upcoming Zenfone 6 has a small notch shoved away in the upper right corner of its screen.
This was revealed in a recently-leaked hands-on video of the device, and though it is in line with previous rumors regarding the Zenfone 6, it is such a bizarre look. See for yourselves:
Zenfone 6 hands-on video leaked by Italian website HDBlog.it
The first thing that catches your eye will likely be the offset notch, followed by the rather sizable bottom bezel. At this point, we can't be sure if Asus's design is any better (or any worse) than current devices with centered notches, but the only difference we can think of that this design choice
could
possibly make, is a
potentially
less obtrusive notch that's not smack-dab in the middle. But what do you think? Yay or nay?
ALSO READ: