Apple gains 1 million new iBooks users each week thanks to its inclusion in iOS 8
5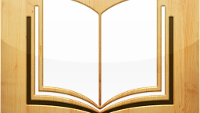 With iBooks included in iOS 8 as a built-in app for the Apple iPhone and Apple iPad, one million people have been signing up each week to the eBook store. Originally launched along with iOS 4, those wanting the app would have to install it on their iOS device until the release of iOS 8. The app can be uninstalled if so desired. The subscription data was revealed by iBooks director Keith Moerer at the Digital Book World conference in New York City.
The larger-sized screens on the
Apple iPhone 6
and the
Apple iPhone 6 Plus
have led to a large increase in the number of titles being purchased for the handsets. "
We are seeing more of our book sales starting to come from the phone
," Moerer said. Thanks to the movies available on iTunes, Moerer says that iBooks sees a lot of interest in books tied to motion pictures. He added that Apple has made a "
real effort over the last 18 months to focus more on genre fiction…romance, mysteries and thrillers, and sci-fi and fantasy
."
The iBooks app is becoming a well rounded app as childrens' books and non-fiction titles are beginning to see momentum albeit from a low base. No question that adding the app to iOS 8 was a brilliant move on the part of Apple. With the iPhone 6 and iPhone 6 Plus
still selling strongly during the fourth calendar quarter
, and the buzz surrounding Apple Watch and Apple Pay, the tech titan is apparently running on all cylinders.
source:
GigaOm
via
CNET