Apple files appeal against Italy's anti-trust regulatory body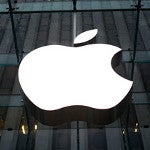 Apple was being accused of not living up to EU regulations
which requires a retailer to offer its customers a two-year warranty on its products, at no extra charge. Italy's competition agency, let's call them AGCM for short, says that despite ads for the Apple iPhone that show that buyers are entitled to a free two-year coverage against defects on initial delivery, as well as an additional one-year out-of-box warranty, the AGCM believes the information given is insufficient. An AGCM bulletin says that
the wording on the ad merely encourages iPhone purchasers to buy optional AppleCare warranty coverage
without telling them that a free two-year warranty comes with their purchase.
With the AGCM ruling that Apple had failed to live up to its regulations, Apple has announced that it would appeal the decision. Apple has been given 30 days to meet the regulations. If it fails to do so, the Cupertino based firm will have to
close its Italian Apple Stores for 30 days and pay a fine of 300,000 EUR
or $378,000 USD.. After receiving the warning from the AGCM on Monday about its lack of cooperation, Apple said that it had been following the regulations and that the agency had given Apple a warning based on incorrect interpretation of the law.
"We have appealed the recent decision of the (Italian) court as it was, in our view, based upon an incorrect interpretation of the law. We have introduced a number of measures to address the Italian competition authority concerns and we disagree with their latest complaint."-Apple
source:
AppleInsider