Apple still misleading Italian customers with pricey warranty, might get kicked out in a month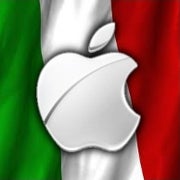 Apple could potentially be forced to exit the Italian market
, at least temporarily, due to its product warranty policy, which local regulatory organs have found to be misleading to customers.
It all started last year when
Apple was fined 900,000 euro in Italy
(the equivalent of $1,200,000 back then) for telling customers only about its one-year warranty, and selling them its AppleCare plan in case they wanted to get extended service. However, businesses that operate within the country are required by law to offer a two-year warranty for their products at no extra charge.
Although Cupertino agreed to alter its policies in accordance to the local law, authorities still think that Apple does not inform Italian customers accordingly. Therefore, customers are being encouraged to purchase the premium warranty plan, although they should be getting that service for free.
If Apple fails to meet the demands of Italian authorities, it could be facing a fine of up to 300,000 euros (approximately $377,500), not to mention that it will have to close its operations in Italy for up to 30 days. Apple has been given 30 days to act.