Apple cuts ties with the iPhone at the Regent Street Apple Store in London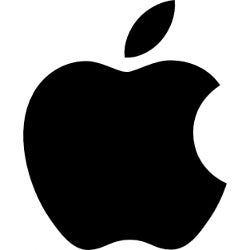 Apple is cutting all ties with the iPhone at a London-based Apple Store. Well, technically this is true if you consider the security tether to be a "tie." The strong rope like tether was attached to the display units placed on the tables inside the store. This allowed consumers to play around with an iPhone, but it also prevented them from walking out the door with one (unless it was paid for, of course). Most retail stores, including ones belonging to wireless carriers, use a similar form of protection from shoplifters.
When Apple reopened the Regent Street store in London, England this past weekend after renovating the space, the tethers were gone from all devices displayed to the public. The company says that this was done so that potential buyers can hold these devices properly. This particular Apple Store happens to be the first one that Apple opened in Europe back in 2004.
The outside of the store has been cleaned allowing the marble and the mosaic to show through. Wendy Beckman, Apple's retail chief in Europe, said, "We wanted to pay homage to the street and its heritage." The store reopened to the public this past Saturday.
As for the new tether-less display units, another report says that Apple has removed the security feature from the Yorkdale store in Toronto. Does the tech titan feel secure enough about its new alarm system to cut the cords on its products in U.S. Apple Stores? So far there has been nothing said by the company either way.
source:
CNET
via
PCMag