Apple and China Mobile finally sign iPhone deal, could launch Dec. 18
3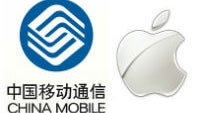 Apple's new iPhone 5s and iPhone 5c haven't made much headway as far as regaining any of the market share that has been lost to Android, but they have been doing
extremely well in Japan
; and, the iPhone 5s has
taken more of the iOS ecosystem
than the iPhone 5 did after its release last year. But, a new deal could be quite a shot in the arm for the iPhone, because Apple and China Mobile have finally signed an agreement.
A deal between the two companies has been
rumored since before
the iPhone 5s was even announced, and the rumors haven't stopped since then. Yesterday, it seemed obvious that a deal was imminent, because some towns in China began offering
preorders
for Apple's new devices. The deal hasn't been officially announced by either company, but
The Wall Street Journal
is reporting that the deal is done.
This deal gives Apple access to China Mobile's customer base which is somewhere over 700 million subscribers, and some reports say that the number is closing in on 800 million.
WSJ
is reporting that rumors we heard earlier are true, and China Mobile will be combining the iPhone announcement with the announcement of its new
4G services
, which is supposed to be happening on December 18th.