Apple acquires Chomp, App Store search overhaul underway
0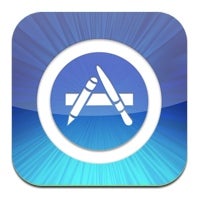 Apple is no stranger to acquiring companies for their inventions. Take Siri for example – it has been around for about a couple of years prior to the announcement of the
iPhone 4S
. However, the company that created it was purchased by Apple in 2010, which is why the fancy voice-guided personal assistant is now deeply integrated within the iPhone 4S.
Just recently,
Apple purchased Chomp
– a web search start-up that has been doing pretty good as of late. In fact,
Verizon's very own Android app store is powered by the Chomp search engine
. And Apple appears to have big plans for its latest acquisition as it has already put its newly acquired team members to work. As reported by
9to5Mac
, Chomp CEO Ben Keighran has joined the iTunes Marketing department, while CTO Cathy Edwards is already a Senior iTunes Engineer.
All of this may lead to an iTunes overhaul. In particular, we can expect seeing improvements when it comes to searching through its arsenal of applications. And that surely makes sense: there are over 500,000 apps and counting in the Apple App Store, and searching through such a database may be in need for optimization. After all, the well-established titles are stuck to the top spots of all charts, while new titles are having a tough time getting discovered.
Would you love to see more relevant results when searching for apps, or is the Apple App Store not in need of an overhaul? Feel free to share your opinion with us in the comments below.