Deal: Apple Watch Series 4 models available at all-time low prices on Amazon
We may earn a commission if you make a purchase from the links on this page.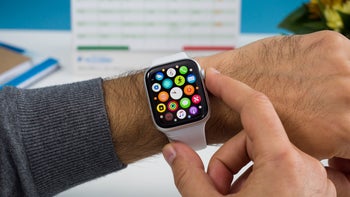 Apple's love for high profit margins combined with its popularity means the company's products are very rarely discounted. But if you hop over to Amazon right now, certain Apple Watch Series 4 models can be purchased at all-time low prices.
Representing the biggest discount currently available, Amazon is offering an impressive 10% on the 40mm version of the Apple Watch Series 4 with cellular connectivity. However, in order to take advantage of the offer, you must purchase the model that pairs a Space Black Stainless Steel Case with the Black Sport Band, a configuration that typically retails at $699.
If the former is too expensive for your liking or perhaps too small, the $529 Apple Watch Series 4 complete with a Black Sport Band, Space Gray Aluminum Case, and cellular connectivity can be purchased in the 44mm size at a 9% discount.
As an alternative to both of these, the GPS-only Apple Watch Series 4 can be acquired in the 40mm and 44mm sizes at 7% and 3.5% discounts respectively. These offers don't represent all-time low prices but if you're still interested, the smaller model is paired with the Space Gray Aluminium Case and Black Sport Loop, while the larger one comes equipped with the Black Sport Band instead.