Apple Video to hit $4.4 billion in revenue by 2025 says Morgan Stanley's Huberty
6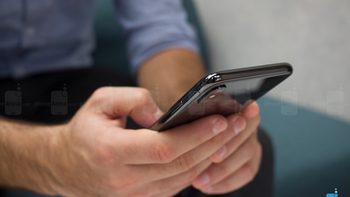 Apple 's streaming video service is expected to launch next year according to Morgan Stanley analyst Katy Huberty. She expects Apple Video to be another big winner for the company, bringing in $500 million in revenue for fiscal 2019. She sees the top line growing to $4.4 billion by 2025. While Huberty notes that Apple Video will not have a video library as big as the one available to Netflix subscribers, there are other things unique to Apple that will make it a big success.
The analyst cites Apple's easy to use sign-up and payment system, and the 1.3 billion active iPhone devices as reasons why Apple Video will become a success. "While not a first mover, Apple's attractive and sticky customer set combined with low friction sign-up and payment system could drive users to its video platform, even with a less complete content portfolio vs. Netflix," Huberty wrote to Morgan Stanley clients.
Apple is hoping that Apple Video follows the same path as its streaming music service, Apple Music. The latter has topped Spotify to have
the most paid subscribers of any music streamer in the states
. When you consider that Apple Music launched on June 30, 2015, nearly seven years after the October 2008 debut of Spotify, you can see the powerful advantage Apple has with the large number of active iOS devices in the hands of the public.
"Apple has the world's most valuable technology platform with 1.3Bn active devices, and is well positioned to capture more of its users' time in areas such as video, augmented reality, health, autos and home. Faster growth from services, margin expansion and the benefits of tax reform and returning cash to the U.S. from abroad are catalysts that can help sustainably re-rate shares."-Katy Huberty, analyst, Morgan Stanley
A successful Apple Video will help Apple in its quest to hike services revenue from last year's $30 billion to $50 billion by 2021.