Apple Music might have overtaken Spotify and have more paying US subscribers
41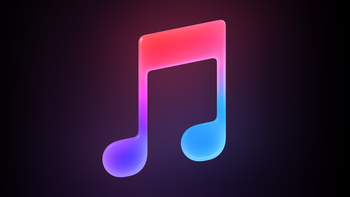 According to a new report ousted by Digital Music news, Apple Music has freshly overtaken Spotify in the US.
Based on an anonymous report from an indusrty insider, Apple's own music-streaming service is not only currently enjoying more paying subscribers in the land of the free than Spotify, but has actually taken the leading spot among all on-demand music-streaming services in the country. Tidal, Pandora, Sirius XM, and the aforementioned Spotify are among Apple Music's most notable rivals in the business, and if the rumor is to be believed, they are now technically trailing Apple as far as revenue goes.
The anonymous report revealed that both Spotify and Apple Music enjoy around 20 millions paying listeners in the US, with Apple Music reportedly in the lead. This overtaking doesn't appear to be surprising - numerous reports over the past few months have noted Apple Music's accelerated growth in favor of Spotify, which logically lead to Cupertino dethroning the older streaming service.
Globally, however, Spotify is still in the lead with over 160 million subscribers. 70 million of these enjoy the paid tier, Spotify Premium, whereas the others use the ad-supported free tier of the service. In the meantime, Apple Music enjoys around 45 million subscribers around the world, all of which are paying ones as the service has no free tier. Note that users enjoying the three month free trial of Apple Music have not been included in the aforementioned tally.
As far as user engagement goes, an intriguing piece of data reveals that popular rapper and sadboy Drake's latest album, Scropion, has been streamed over 170 million times on Apple Music and around 130 million times on rival Spotify, hinting that Apple Music are either more engaged with the platform or have a terrible taste in music.