App store BlackBerry World receives update to prepare for BlackBerry Passport and Classic
11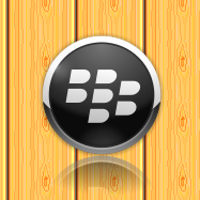 BlackBerry World is getting an update that is appearing on devices running on BlackBerry 10.2 or higher. Even those running a leaked version, or a developer version, of 10.3, will see the update. This will probably be the version of BlackBerry World that will come out of the box on the BlackBerry Passport or
BlackBerry Classic
, as both of those models are expected to ship with the latest version of the BlackBerry OS.
The update offers enhanced displays for higher resolution models. Under search, you will be able to view your recently viewed and bookmarked apps. And the update brings support for future form factors (like the Passport, no doubt), along with enhancements to search. And there will be a micro-carousel update on content home pages.
The actual version of BlackBerry World that the update takes us to is v5.1.0.53. Hard to believe, but when
the store first launched
on April Fools' Day 2009, it contained only 234 apps initially.
source: Crackberry