App downloads pass 1 billion for the first time in history over the last week, US in the lead
2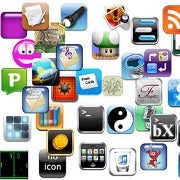 The Christmas season brought on another miracle in the mobile industry - combined app downloads from the App Store and Android Market passed 1 billion a week in the last one for 2011, to anchor at 1.2 billion apps gulped by our Android and iOS mobile devices.
That's a first in history, and US leads the way here with 509 million downloads, followed by China with 99 million, and the UK with 81 million.
The December 25-31 period saw a huge number surge in the West, but the BRIC countries also saw an unprecedented number of app downloads. We can't wait to see the weekly numbers this year, when reportedly a lot of emerging countries will make strides in adopting mid- and entry-level Androids.