Another report indicates Apple's AR/VR Headset is launching soon
1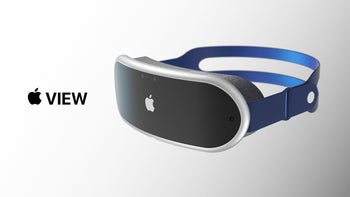 Unless you have been living under a rock these past couple of months, you know that
Apple
is gearing up for its long-anticipated entry in the virtual/augmented reality (AR/VR) market. The specifics might be a but blurry at present, but it looks like 2023 will be the year the Cupertino company finally launches its first AR/VR headset - reportedly dubbed
Reality Pro
.
We now have further proof that an announcement is on the horizon coming directly from a
report
brought forward by DigiTimes, and subsequently covered by MacRumors in
a dedicated article
. According to the source, which is well-known for its credibility, the lens modules for Apple's VR/AR headset will ship by March 2023.
This timing fits in nicely with the most recent
timeframe
that the majority of analysts and tech pundits have predicted when it comes to Apple's wildcard device. While the company does seek to succeed where many other tech giants have failed (including
Google
), it should be noted that Apple's headset has faced multiple delays over the last couple of years.
However, if lens shipments do in fact begin in late February and early March as the source claims, an announcement before WWDC 2023 (the World Wide Developer Conference held annually by Apple) is entirely possible. For reference, the latter event traditionally takes place in June and focuses on software and some of Apple's less mainstream devices.
The launch should come not long after the announcement, perhaps sometime in the summer. Given the expectations for a ver high price tag of about $3000 and the limited demand Apple is predicting, availability should not be as problematic as it is with devices like the iPhone.
All in all, it seems that 2023 could finally be the year that we see Apple enter this wildly exciting market.