Android.com gets overhauled, now friendly to the user
2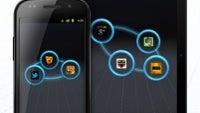 Android's main web hub,
Android.com
, has received an overhaul from its previously developer-oriented version and now gets friendlier with the casual user by offering a neat new design with
Android 4.0 Ice Cream Sandwich
elements and tons of visuals allowing you to easily explore the platform. The launch of the overhauled website coincides with the roll out of the first device running on the platform, the Samsung Galaxy Nexus, but it also comes as a celebreation of
200 million activated Androids
.
The website is now divided into three sections:
"Discover Android", "Get Apps"
and
"Develop Apps"
with the first one offering a peek at the features of Android 4.0 you might not otherwise know about. Taking a screenshot is one example that comes to mind, as this is something users and your fellow reviewer have been wishing to see for a long time. The second,
"Get Apps"
page is pretty straightforward, guiding newcomers through the process of finding and installing applications on the platform.
Finally,
"Develop apps"
is the page most frequent users of the website would find carries the old flavor of the Android.com website. This page explains what are the benefits of developing for Android 4.0 Ice Cream Sandwich and how can coders reap those benefits. It stresses Android's huge success for the releatively short time from its launch up until now – 550,000 new devices activated monthly, 200 million active total.