Android 2.2 Froyo makes its way to the T-Mobile myTouch 3G Slide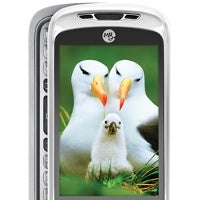 The T-Mobile myTouch 3G Slide wasn't afraid toshow off its girth back in 2010 – theslide-out keyboard coupled with the latest Android 2.1 at tge tune could justify the thickness. Not for long, though, as time passed andthe myTouch 3G Slide remained stuck with the dated version of Androiduntil a brink of hope for an update remained. To the joy of all believers left, HTC has finally released the Froyo update and now the myTouch 3G Slidecan be updated to Android 2.2.
It's not an OTA update, so you'll haveto hook up your phone to a Windows PC, to get the latest version of Google's OS running. Froyobrings the benefits of using your phone as a Wi-Fi hotspot as well asyour main source of data via USB Tethering. To get all this on your myTouch 3G Slide hit the link below and don't forget to let us know how theupdate went!