Analyst: iPad to remain a tablet leader at least until 2012
2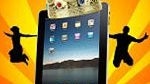 J.P. Morgan analyst Mark Moskowitz says that the iPad is set to stay a tablet leader at least until 2012 and by that time, the total tablet revenue is projected to reach $34.1 billion (at the moment, the tablet business is worth a little more than $5 billion).
Citing "conversations with industry contacts", he says that all available versions of Android are not tablet-optimized, while we can expect the first tabs running Honeycomb (
Anroid 2.4?
) in Q2 of 2011. It's likely, however, that the arrival of these tablets will coincide with the release of the iPad 2, which presumably will allow Apple to maintain a comfortable lead in the tablet market, partly because of the iTunes' and iOS' "content ecosystem", which is already established and in place.
Moskowitz's words on the subject: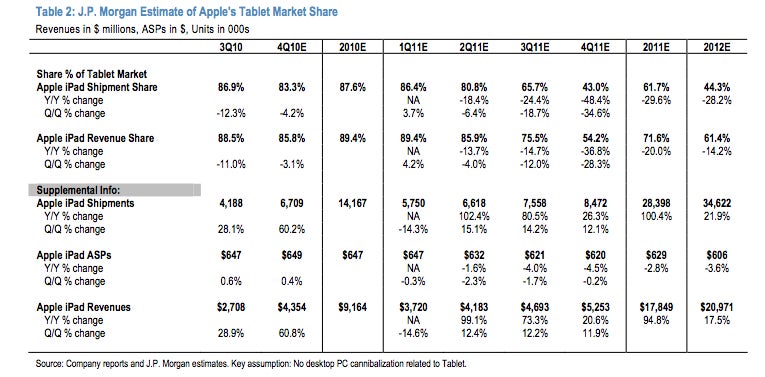 "Of note, we expect a host of competitive tablets in 2H 2011, following the release of Android 3.0 this coming spring. The upgraded Android operating system should gradually improve the competitiveness relative to Apple's iOS. Our conversations with industry contacts indicate that the current version of Android does not provide a computing rich experience, which is a requisite of tablets.
The key factor driving the separation (between the iPad and other tablet vendors) stands to be Apple's content ecosystem. With tablets, we think that offering a trove of applications, as is industry practice in smartphones, will not be enough. The ability of the user to access content, such as movies and TV shows, is increasingly important for tablet users. This dynamic is where Apple has fought hard to secure access to content, and we think it will take time for other vendors to establish a similar content ecosystem."
source:
All Things Digital